Natalie Richy – Professional Fine Artist and Art Tutor
Natalie Richy, is a Lativan-British professional figurative Fine Artist. Natalie a tutor of the Old Masters Academy. She has participated in more than 30 exhibitions in various countries and her works of art are held in private collections in Latvia, UK, USA, France, Russia, Lithuania, Denmark and Switzerland.
Education:
2000-2004: BA Hons, Painting, Latvian Academy of Arts
2004-2007: Master Degree, Figurative painting, Latvian Academy of Arts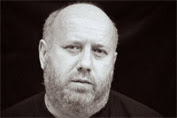 "Natalie has been an outstanding student at Latvian Academy of Art, delivering a high level of both academic and artistic performance throughout the course. We trust that Natalie's gained knowledge and skills will successfully facilitate her professional development."
Professor Aleksejs Naumovs,
Rector of the Latvian Academy of Art
Exhibitions:
2017 Oct: Landmark Arts Centre, Autumn Art Fair, London, UK
2017 Sept: Personal exhibition "Discovering the National Gallery", Westminster Library, London, UK
2015 June: Chelsea Art Society – Annual Art Exhibition, Chelsea Old Town Hall, London, UK
2012 March: Personal exhibition "Secrets of Female Sensuality", Westminster Library, London, UK
2012 Feb: New Artist exhibition 2012, Candid Arts Gallery, London, UK
2011 June: Chelsea Art Society – Annual Art Exhibition, Chelsea Old Town Hall London, UK
2011 April: Chelsea Art Fair, Chelsea Old Town Hall, London, UK
2010 Nov: Personal exhibition, VZ Art Gallery, London, UK
2010 Sept-Oct: "Autumn Exhibition", Blackheath Gallery, London, UK
2010 Jul-Sept: "The Portrait Exhibition", Blackheath Gallery, London, UK
2010 June: Chelsea Art Society – Centenary Art Exhibition, Chelsea Old Town Hall London, UK
2010 Jan-Feb: "New Year 2010 Exhibition", Blackheath Gallery, London, UK
2008 November: "Contemporary Art Exhibition", The Royal College of Art, London, UK
2008 May: "Elements of Spring", Little Venice, London, UK
2008 April: "Russian Art", Little Venice, London, UK
2008 February: Bauer Galerie, St. Moritz, Switzerland
2007 April: Exhibition of students of Latvian Academy of Art; Bastejs Gallery, Riga, Latvia
2007 May: Contemporary Latvian Art; Swedish Institute, Riga, Latvia
2005 Sept-Oct: "Radoša Darbnica 2005" The award: Favorite of Konventa seta. Bastejs Gallery, Riga, Latvia
2005 May: Personal exhibition; "Balticalia" Zizi Gallery, London, UK
2005 May: Exhibition of Latvian Academy of Art; St.Peterburg, Russia
2005 Apr: Exhibition of Latvian Academy of Art; Bastejs Gallery, Riga, Latvia
2005 Mar-Apr: "Ways of Seeing", Adam Street Private Members Club, London, UK
2004 Dec – 2005 Jan: "Rudens – 2004"; Arsenal Gallery, Riga, Latvia
2004 Dec: Retrospective exhibition, Latvian Academy of Art, Riga, Latvia
2004 Sep: "Six Ways to Dream", ART ID Gallery, Tunbridge Wells, UK
2004 June: Boheme House Gallery, Group Exhibition; London, UK
2004 June: "ART house", Tunbridge Wells and London, UK
2004 Feb-Mar: "Tas Kas Tevi" Group Exhibition; Valmiera Theatre, Latvia
2004 Jan-Feb: "Fair" Group Exhibition, Latvian Academy of Art, Riga, Latvia
2004 – New Realms Gallery, UK
2003 – Blue Moon Gallery, UK
2002– Originalen Gallery, Denmark
2003 May: "The Art of Latvian Portraiture", Latvian House of Culture, Riga, Latvia
2003 April: Personal Exhibition, Latvian House of Culture, Riga, Latvia
2003 Jan-Feb: Retrospective exhibition of Latvian Academy of Art, Riga, Latvia