Fine Art Lessons & Tutoring
Natalie Richy provides personal tutoring to fine art students around the World
Fine Art Tutoring includes such topics as:
Art materials
Color theory
How to mix pigments
How to prepare support for oil painting
How to transfer drawings
How to paint in monochrome and with limited color palette
How to use different painting techniques such as alla prima, multi-layer, Flemish and the Italian ways of painting used during Renaissance and Baroque
How to paint realistic portraits and figures in oil
As well as any other oil painting topics you would like to learn
---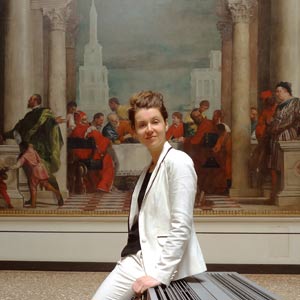 Artwork Critique
One artwork (drawing or painting)
Feedback via email
$27 USD
---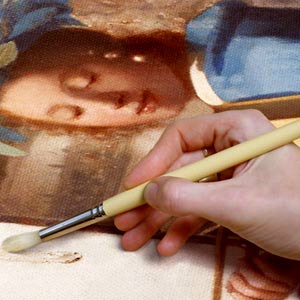 Art Consualtation
30 minute personal consultations via Skype
(Please contact Natalie to inquire about availability and timing before booking)
$257 USD
---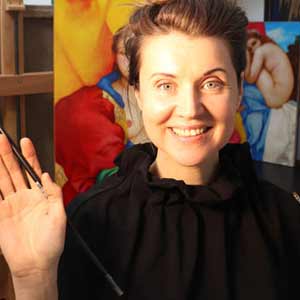 Personal art tutoring
You can get a personal one-to-one tutoring experience where you will learn traditional oil painting skills under the guidance of Natalie Richy. Such personal tutoring is provided in the Old Masters Academy Correspondence Course. In this course, you will receive all necessary instructions, explanations, tutoring, critique and guidance in writing via email.
You will learn how to paint in oil like the Old Masters using modern materials. Depending on your current level of skills and knowledge, a custom-tailored curriculum will be developed for you. This curriculum will include many different topics with up to 50 art tasks that will help you to achieve a greater level of oil painting skills.
$997 USD
Old Masters Academy Correspondence Course

---
What Natalie Richy's students are saying:
I always wanted to learn art in a traditional way. In

Old Masters Academy

I found exactly what I was looking for, and I love it. I want to congratulate you for your amazing talent. I am a self-taught artist and your tutorials have helped me a lot in answering many questions that I have. Thank you so much.

Paulo Luz
I am so happy to have found your site! The videos of Ms. Richy's drawing and painting processes are very instructive and definitely worth repeated viewings, revealing many close-ups of her works in progress. Learning the traditions of the Old Masters could only increase artistic creativity. As such, I will take great pride in being a part of this community.
Professor Cigdem Gokce, MD, MRCP(UK); BFA Student. Florence Nightingale Hospital, Istanbul
I have had some formal art education and got my MFA a decade ago, but the Old Masters Academy surpassed all my expectations. This course is amazing; I wish I would have found it earlier!
Denise
Thank you so much for your ongoing help! You are always there and you have always responded quickly and kindly. Knowing that I can rely on my personal art teacher whenever I need some support is invaluable.
Susan
Thank you very much for your support. I'm glad I signed up to the

Old Masters Academy

. I had no experience at all in oil painting before, and the results on my first portraits are really awesome. You gave me the key to express myself on a canvas and I love what comes out from my brush!

Jorge Padilla
I had some training before, but I never came across a place or a person who had enough to teach me how to use oil paint professionally. I can just watch Natalie paint for hours and hours and I'll enjoy every minute of it. The videos are really inspiring. It's a perfect community for anyone who appreciates Art and wants to find their own voice in the Art world. Thank you for creating all of this.
Jasmin
Thanks a million for your course. I have had some formal art education, but have never found such good information and instruction before. So I thank you, also for your patience and help. I have learnt more from you than I have before by going from course to course and schools over many years. Now I have found all the information in one place. My painting has improved and my outlook also. I think the Old Masters paintings are incredible.
Sue Godden